The PSRG Annual Meeting was a great success! It was well attended and we had a very interesting talk by Bob Stephens AF9W.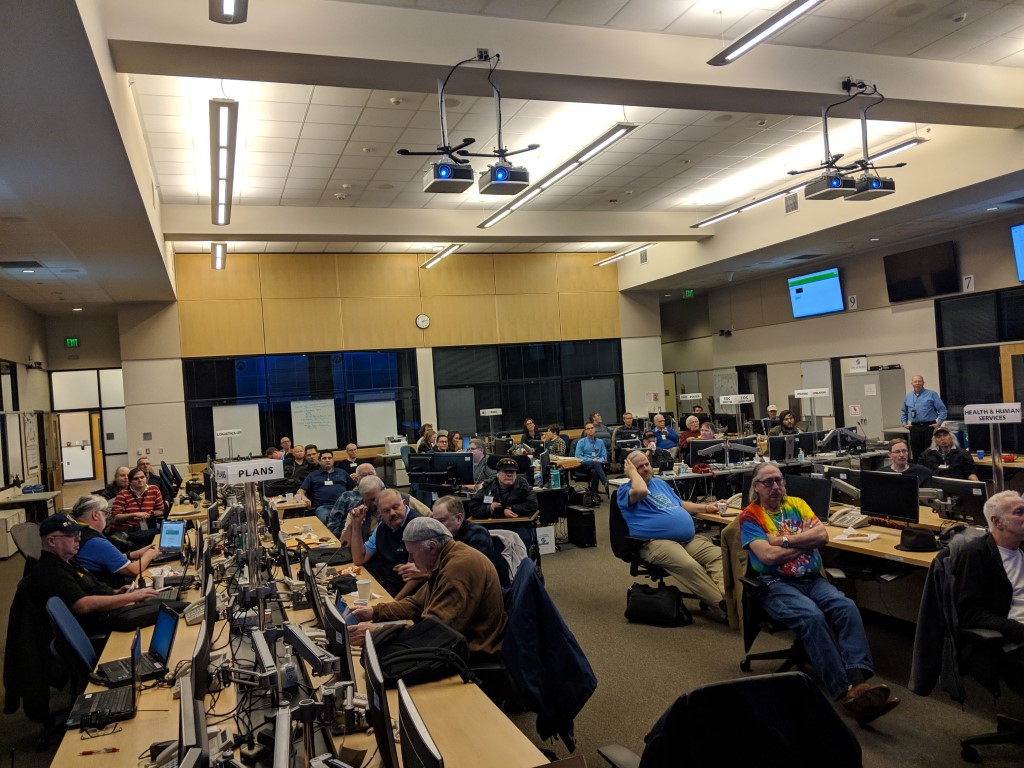 The winner of the Anytone DMR HT door prize was David Smith KB7PSN, President of the Mike & Key ARC. (We better not see it for sale at the Swap Meet!)
Theresa McLaird K7AII reported in the Treasurer's Report that PSRG is financially healthy.
President Doug Kingston reported on the two major projects accomplished during the last year–the Voter system and the DMR repeater.
Tim Helming WT1IM and Bill Thomassen W6NBN were unanimously reelected to their respective positions, and vacant position #3 was filled.
The meeting wound up with a great program on "An Introduction to DMR" by Bob Stephens AF9W. Update: Copies of his slides are now available at the link above.