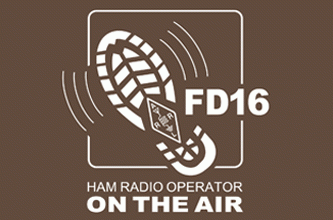 Field Day 2016 will be held at the South Seattle College (in West Seattle!).  We will occupy all of the field at the south end of campus (Google Maps). Field Day starts officially on Saturday, June 25th at 11am, but Setup will start 8-9am on Friday and continue on Saturday morning. Field Day contest operations are 11am Saturday through 11am Sunday. We will be running 4 stations:  a CW station, a phone station, a GOTA station with coaches (for recently licensed and non-hams – bring your kids/family), and a VHF/UHF station.  We hope all will be operating for the full 24 hours so there is lots of opportunity to get on the air and help the club earn points. Teardown will start shortly after 11am on Sunday. It's critical that we have a good sized team of people on site for the tent setup, 12:30pm Friday, and for the teardown on Sunday.  We are also keen to have people join us for our potluck dinner on Saturday.
Here is the detailed schedule:
Friday, 24 June
8am – Meet at Chelan Cafe for breakfast (optional, you can arrive earlier if you need more coffee intake time
9am – Meet at the site (South Seattle College, south parking lot/field). We will commence construction of poles and antennas
11:15am – Break for lunch
12PM – NW Solar Rover delivers solar power array trailer
12:30pm – City delivers trailers and we commence tent erection.  We will return to antenna erection once the tent is up
Once our antennas are up we will start working on getting stations set up in the tent and the trailers. We hope to be operating during the evening to test things out and to capture the ARRL Field Day bulletin.  The site will be monitored overnight.  You are welcome to camp onsite.
Saturday, 25 June
9am – Setup preparations continue
10am – We hope to have an educational presentation on Field Day operation.  This is particularly useful for those who are new to Field Day operation or would like a refresher.
11am – Field Day contest commences and runs for 24 hours
11am – This is also the start of the best time for visitors to come see us in operation. The best time for visitors is between 11am and dusk on Saturday.
6pm – We are inviting everyone to participate in a potluck dinner on site.  Bring something to eat and share.  You can also contribute by fetching Pizza or other food from nearby emporiums (we brought in a bunch of pizza last year to supplement other food people brought).  This party will be what you make it!  Just remember that the school is an alcohol and smoke free environment.
Sunday, 26 June
7am – We'll be fetching coffee and danish for the overnight crew. Some will head out to forage for more serious breakfast.
11am – Field Day contest finishes.  We'll take a short break and after appropriate briefings, commence teardown of the site.
5pm – Vacate the site?
Reminders:
Check the weather and bring appropriate clothes, outerwear, hats, shoes etc.  It will get quite cool at night.
If you have safety vests and hard hats, please bring them.
Bring a flashlight if you will be there overnight.
You may want to bring a folding chair, but there will be some with the trailers.
Additional information on the ARRL Field Day page.
PSRG coordinator of our Field Day activities is Doug, KD7DK.