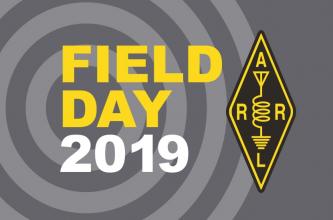 June 22 and 23
FIELD DAY SURVEY IS LIVE! Please visit the following link to fill out our volunteer survey. Thanks in advance! 
Going back several years, Seattle ACS and Puget Sound Repeater Group (PSRG) have co-hosted a station for ARRL Field Day. Beginning with the 2018 Field Day, we were joined by the West Seattle Amateur Radio Club and they will be with us again this year.
The PSRG/ACS/WSARC site will again be located at South Seattle College (map). This year we will also combine Field Day with the PSRG Annual Picnic. So, come out and socialize, learn something, participate in fun activities and play radio!
ARRL Field Day is the most popular amateur radio event held annually in the US and Canada. On the fourth weekend of June, more than 35,000 radio amateurs gather with their clubs, groups or simply with friends to operate from remote locations. Operations include HF SSB phone and CW; VHF-UHF; digital; a GOTA station (Get On The Air) to allow non-licensed visitors to transmit.
Additional information on the ARRL Field Day page.
PSRG coordinator of our Field Day activities is Tim, WT1IM.