2020 PSRG Annual Meeting will be held at the Seattle Emergency Operations Center (EOC)
105 5th Ave S. Suite 300, Seattle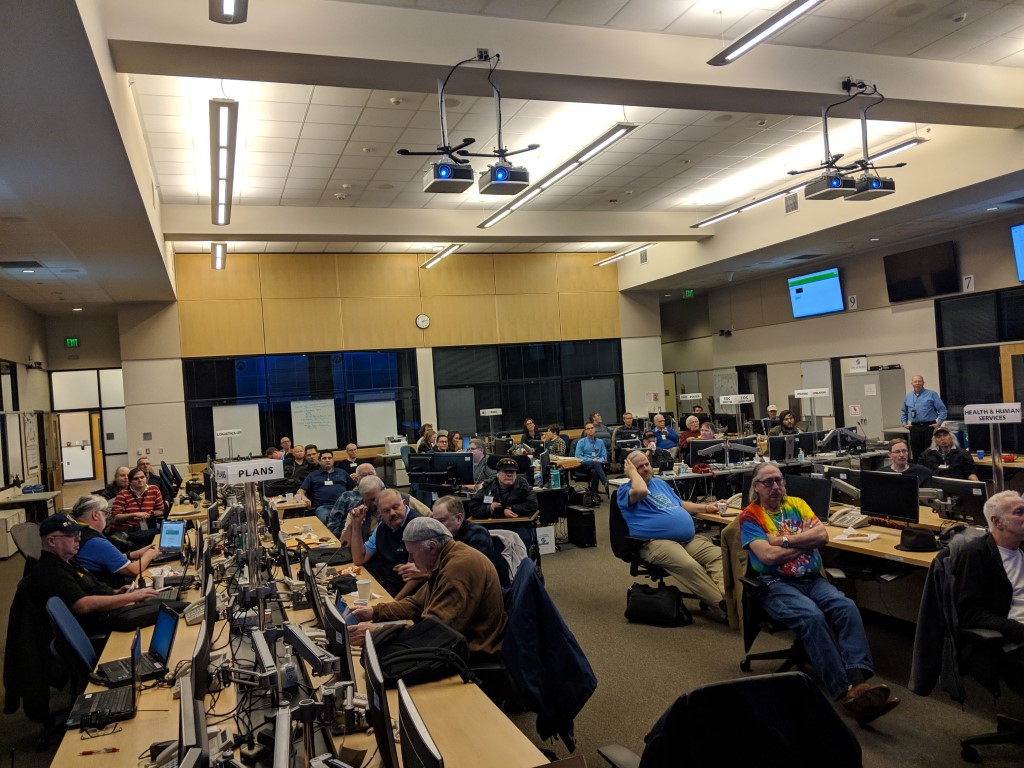 Sunday, January 26th, 2020
1pm – 4pm
You do not have to be a member to attend.
We'll have light snacks, coffee and soft drinks.

(Street parking is available and free on Sundays, arrive early to secure a good spot)
Guest Speaker
Quentin Caudron, K7DRQ ("Dr. Q")
Fractal Antennas
Most of the antennas we hams are around are large things, built from long pieces of mostly straight, conductors. However, the antenna inside your cell phone is quite different — it's curled up on itself, winding in zigzags or spiral patterns. This is a fractal antenna : an antenna that draws inspiration from the concepts of self-similarity and space-filling to be smaller and more broadband than the old, straight, retractable antenna your old cell had. Fractal antennas aren't terribly well-known in the amateur radio world, so let's discover them together. We'll talk about some properties of fractal antennas, and then I'll share my attempts at designing them.
Important! Three board positions are up for election at the Annual Meeting. The Board is looking for people who wish to run for those slots. Doug (KD7DK) has announced that he will run again for President, but Jack (KI7RMU) plans to step down as Secretary and Theresa (KG7AII) plans to step down as Treasurer. If you are interested in running for ANY of the positions, Please let the board know ahead of the Annual Meeting. You can email board@psrg.net.